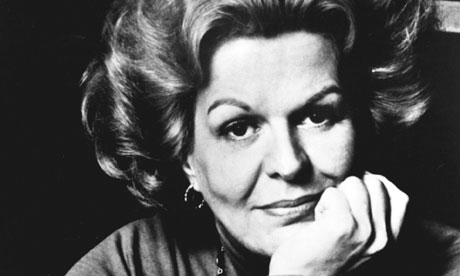 The life of a great artist is never easy, particularly when he or she must fight for training. The Canadian contralto Maureen Forrester is a brilliant example, and she also had the wit to write an engaging autobiography about how she succeeded.
Out of Character
was published in 1986,
when she was at the height of her career. Funny, frank and full of insights into what it takes to forge a musical career, the book details her struggles at the beginning, her marriage to violinist Eugene Kash, the birth of her five children and her distingished international presence. She lived another 24 years, dying in 2010 of dementia-related problems.
When I first read this book well before she died, I was impressed by how determined she was to sing, and how she tried to balance her career with her personal life. Ten years ago when I started thinking about writing a book with a concert pianist as the principle character, I returned to it. Forrester's autobiography gives much insight into what it's like to build a world-class career--and how hard it is for a woman to balance passion for an art and love in all its forms.
If my novel
River Music
is any good, I owe a lot to Forrester's generous sharing of her life in this most entertaining and insightful autobiography.